Recos & Prépa Transvé
Une Transv', ça ne se prépare pas à la légère ! Pour l'accomplir et vous y amuser, il vous faudra vous entrainer dur, mais pas que… Il est également primordial de reconnaitre le parcours ; et des conseils de spécialiste vous seront d'une précieuse aide. C'est pourquoi Greg Germain (multiple-finisher & grand connaisseur de l'épreuve) vous propose des week-ends de reco et d'entrainement, en partenariat avec l'organisateur (UCC Sport Event). Au programme : reco en avant-première du parcours, gros roulage sur les chemins particuliers de la Transvé, et conseils à foisons (techniques, physiques, training, alimentation, matos, astuces, etc). Après ça, vous serez fin prêts !
Transv' Recce & Training
Don't overlook the Transv! If you want to race it, cross the arrival line and have fun on, you will have to train hard, but not only… It's also essential to make recce of the route to know the trails and obstacles, and some tips from experts of this race will be very precious on D-day. That's why Greg Germain (multi-finisher & expert of this race) propose official Recce & Training week-ends in partnership with the organiser of the race (UCC Sport Event). On the menu: recce of the official route of the coming race, big volume of riding on the typical trails of the Transvésubienne, and lots of tips (technical, physical, training, nutrition, equipment, etc). Then you will be well armed!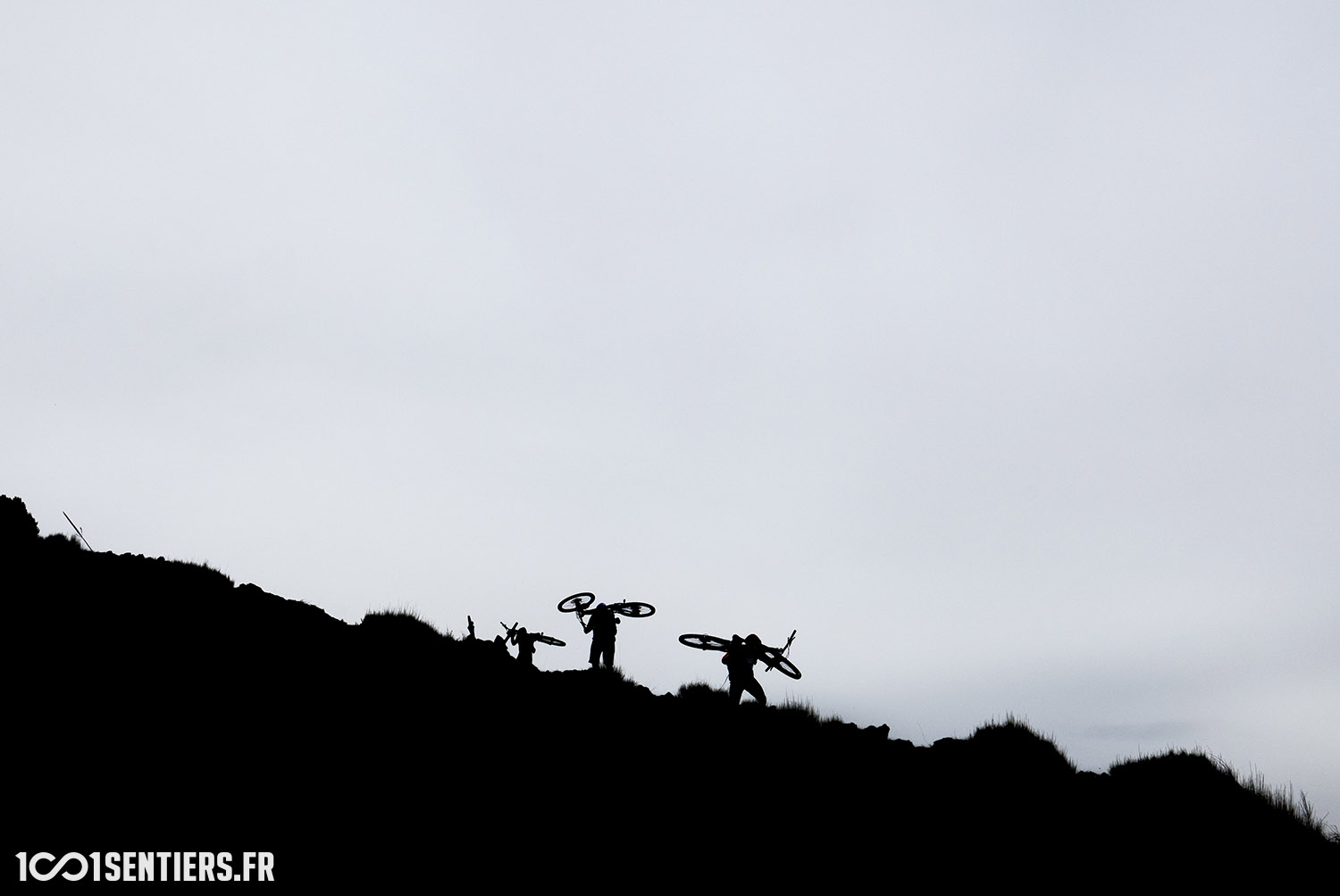 W-E Recos TransV 2020
• Date : 25-26 avril 2020 (April 25-26, 2020)
ANNULÉ / CANCELLED (Covid-19)
• Programme (FR) : 2 jours de roulage et d'entrainement en condition sur le nouveau parcours de la Transvésubienne (reco de 3/4 du parcours 2020, hors partie sommitale enneigée), agrémentés de nombreux conseils précieux pour vous préparer au mieux et bien aborder la course (conseils technique, tactique & gestion de l'effort, réglages & choix matériel, nutrition, etc).
- Jour 1 : Reco de la partie Vésubie (Brec d'Utelle - Pont de Cros ou Colmiane - Pont de Cros si la neige le permet)
- Jour 2 : Reco de la partie Collines Niçoises (Levens - Nice)
• Program (ENG) : 2 days or riding and training on the new track of the Transvésubienne (recce of 3/4 of the route 2020, excepted first trails because of snow), completed with many precious advices to prepare this race in the best conditions (skills, tactical and effort management, material selection and settings, nutrition, etc).
- Day 1: Recce of the Vesubie part (Brec d'Utelle - Pont de Cros or Colmiane - Pont de Cros if the snow lets us ride the upper part)
- Day 2: Recce of the final part behind Nice (Levens - Nice)
• Inscription (sign-up) : ci-dessous (bellow)
A la carte
Contactez Greg pour des sessions recos privées, entrainement individuel, autres dates...
Contact Greg for private sessions, individual training, other dates...

INFO
• Inscription (sign-up) : ci-dessous (bellow)
• Infos pratiques & paiement (practical informations & payment) : communiqué par email aux participants (sent by email to participants)
Inscription | Sign-up
Remplissez le formulaire ci-dessous. Vous recevrez les informations par email.
Fill the form bellow. You will receive informations by email.