C'est l'histoire d'un trip #1001sentiers devenu mythique au fil des ans, regroupant le must du Mercantour entre le Val d'Allos et la Méditerranée, les plus beaux spots, les itinéraires les plus iconiques, un mix de spéciales enduro emblématiques et de trails alpins secrets, hébergements de caractère, bonne bouffe, les meilleures rivières pour se baigner et une navette pour en profiter pleinement ! Un trip enduro/navette itinérant exceptionnel de 4 jours durant lequel vous allez rider les plus beaux sentiers des Alpes-Maritimes et des descentes interminables, traverser 8 vallées, profiter de tous les trésors et de la passion de Greg, rouler sur une variété de terrains unique au monde, faire plus de 12.000m de dénivelé négatif contre seulement 1500m de positif en 4 jours, et en prendre plein la vue… Une aventure enduro juste fantasmagorique !
  Let's speak about a trip #1001sentiers that has become legendary over the years, bringing together the very best trails of the Mercantour range between the Val d'Allos and the Mediterranean, the greatest spots, the most iconic itineraries, a mix of emblematic enduro tracks and secret alpine paths, fantastic accommodations in mountains, tasty food, best rivers for refreshing, and a shuttle to enjoy the best of it! An amazing 4-days enduro/shuttle trip which will make you ride the most beautiful trails of the Maritime Alps and never-ending descents, cross 8 valleys, enjoy all the treasures and passion from Greg, ride on a stunning variety of terrains unique in the world, enjoy more than 12,000m of descending for only 1500m of climbing in 4 days, and be delighted by gorgeous landscapes… Such an unforgettable enduro adventure!
4 jours de pur ride sur les plus beaux trails et spots iconiques du Mercantour et des Alpes-Maritimes!
4 days of amazing riding and  fun on the best trails and iconic spots of the Mercantour & Maritime Alps!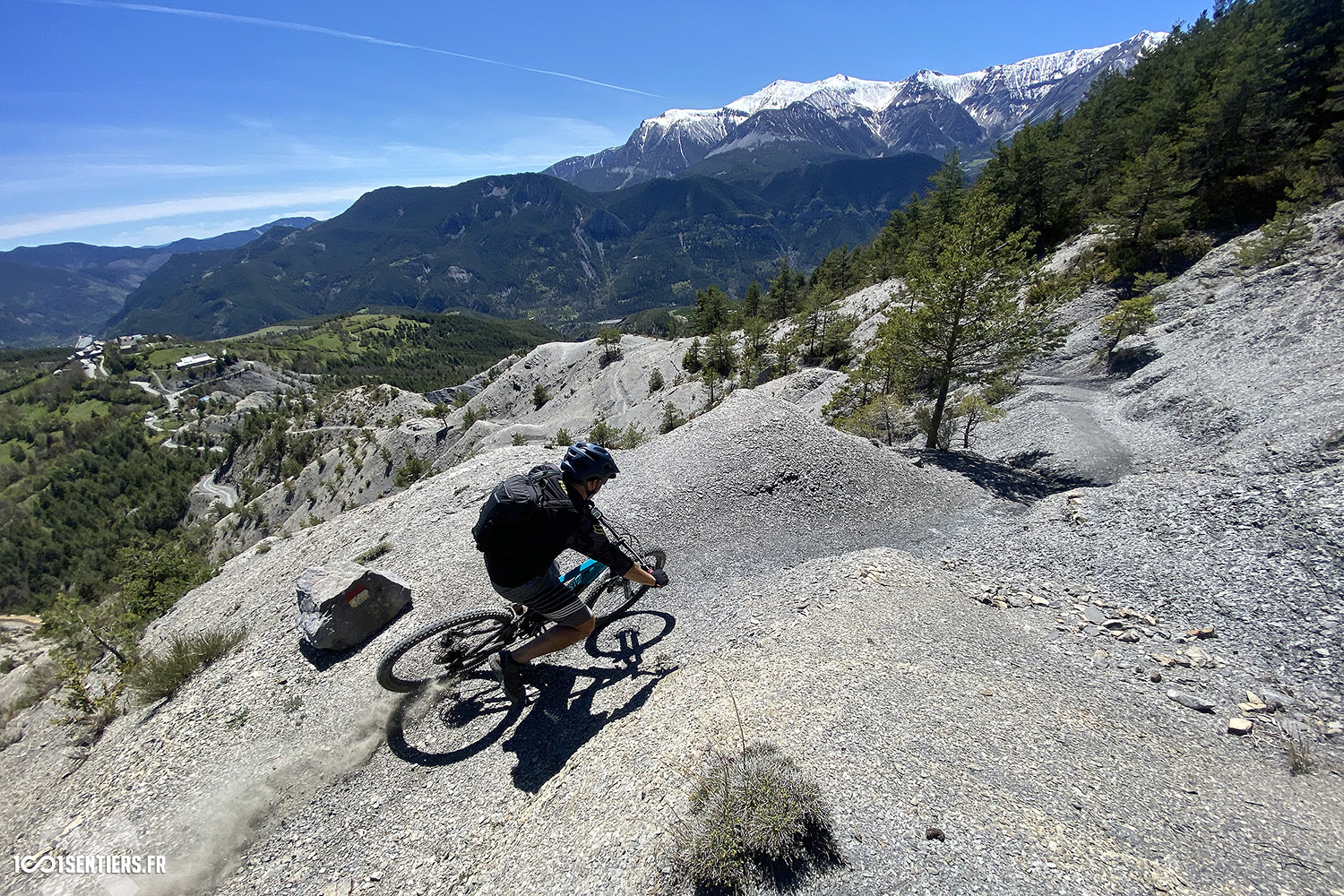 JOUR 1 (DAY 1)
VAL D'ALLOS & MERCANTOUR
Des alpages au mythiques Terres Grises en passant par les spéciales enduro iconiques du Mercantour... Un programme ludique et excitant pour commencer ce trip en beauté.
From alpine meadows to the mythical Grey Earth and riding the iconic enduro tracks of Mercantour... An exciting menu to start this trip with a bang.
JOUR 2 (DAY 2)
CIANS, TINÉE, VALDEBLORE
Roches Rouges, sentiers alpins, forêts magiques, villages perchés et séries d'épingles caractéristiques... Toute la variété du 06 condensée dans une journée.
Red Rocks, alpine trails, magical forests, perched villages and typical switchbacks series... The whole variety of the Maritime Alps condensed into one single day.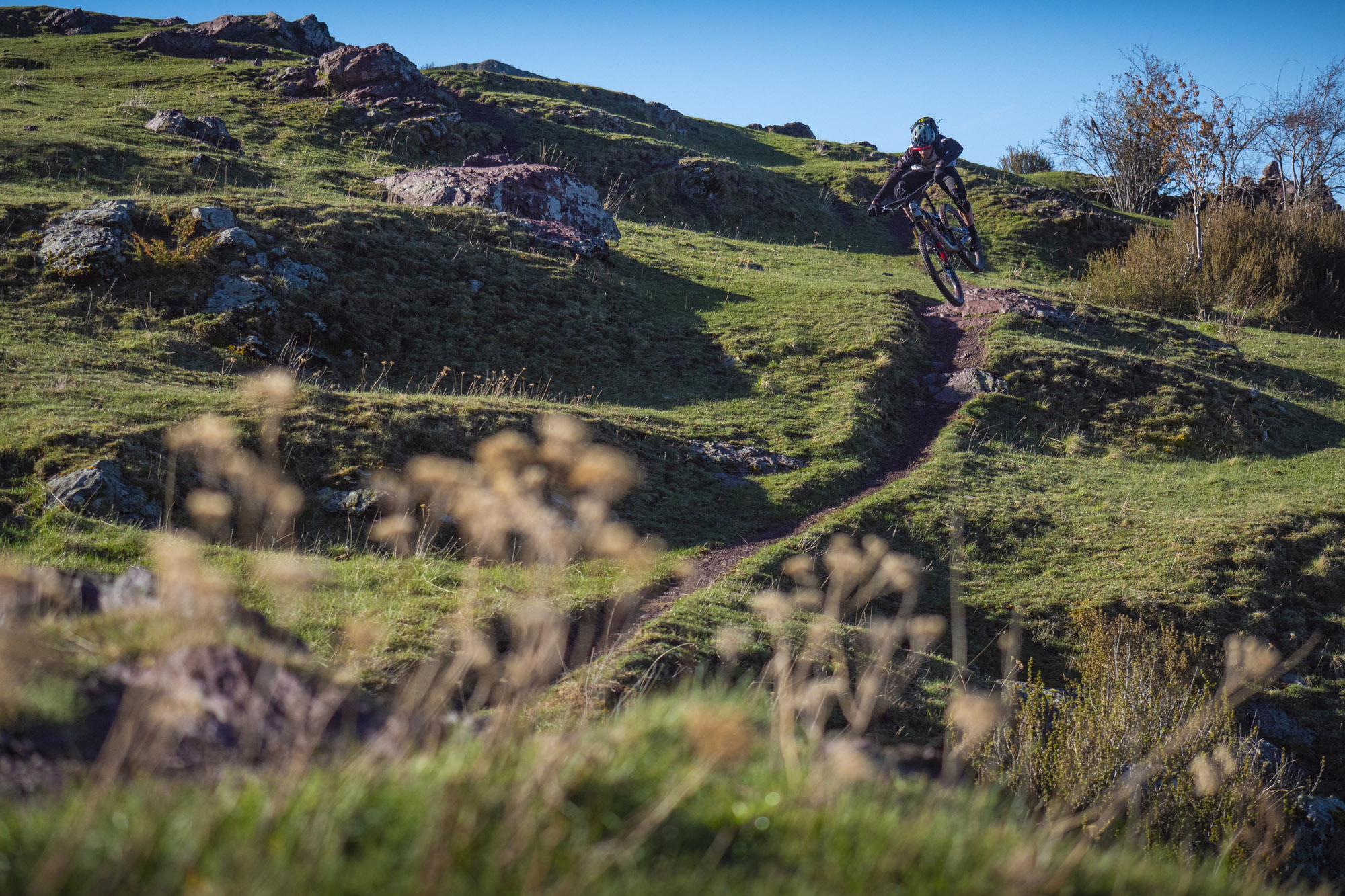 JOUR 3 (DAY 3)
VÉSUBIE & BÉVÉRA
Des sommets du Mercantour aux forêts les plus sauvages du 06, un festival de sentiers de montagne et de bonne terre pour cette 3ème journée, avec le mer en toile de fond.
From the Mercantour summits to the wildest forests of Maritime Alps, a bunch of mountain trails and loamy stuff for this 3rd day, and first views on the Sea.
JOUR 4 (DAY 4)
SOSPEL, ROYA, PAYS NIÇOIS
Des montagnes à la mer, final en beauté sur les sentiers frontaliers, slickrocks françaises (dalles) et singles technico-ludiques du pays côtier azuréen.
From mountains to sea, we complete this trip on the best way on the coastal country, mixing border trails, french slickrocks, technical and flowy trails.
*FORMULE TOUT-COMPRIS (ALL-INCLUSIVE PACKAGE)  INCL. ORGANISATION, ENCADREMENT PRO (EXPERT GUIDING), NAVETTES 4 JOURS (SHUTTLING 4 DAYS), HÉBERGEMENT CONFORT 3 NUITÉES (3 NIGHTS COMFORT ACCOMMODATION), TOUS LES REPAS (EVERY MEALS)  EXCL. VÉLO (BIKE), EQUIPEMENT (GEAR), ASSURANCE INDIVIDUELLE (INDIVIDUAL INSURANCE), BOISSONS (DRINKS)  RÉDUCTION (DISCOUNT) -5% CLUB 1001
So Much More Than Biking!  

 TERRAIN DE JEU les plus beaux spots VTT du massif du Mercantour, sentiers de folie à foison, variété de terrains hallucinante, le mix parfait de flowy et de technique, PAYSAGES décors grandioses des Alpes à la Méditerranée, HOTELS hébergements cosy et accueillant sélectionnés spécialement par 1001sentiers, REPAS produits bio et frais, fait-maison, spécialités locales, NAVETTE VW Caravelle moderne top-confort, navettes à gogo tout au long du trip, transport des bagages, REMORQUE entièrement refaite en 2022 pour s'adapter aux géométries actuelles et bichonner votre vélo, RAFRAICHISSEMENTS bières locales & rivières.  
PLAYGROUND the greatest MTB spots of the Mercantour range, bunch of amazing trails, stunning variety of terrains, perfect mix of flowy and technic, LANDSCAPES gorgeous sceneries from Alps to Sea, HOTELS cozy and welcoming accommodations especially selected by 1001sentiers, MEALS organic and fresh products, home-made meals, local specialities, SHUTTLE brand new VW Caravelle top-comfort, shuttle lifts all along the trip, luggages transport, TRAILER fully transformed in 2022 to set with modern geometries and take care of your bike, REFRESHING local beers & rivers.
Ride It!
La session #1001 de l'été 2023 est déjà passée, désolé ! Contacte Greg via le bouton ci-dessous pour être informé en avant-première de la date de la prochaine session ou te pré-inscrire au Trip Enduro Best of Mercantour du printemps 2024 !
The session #1001 of Summer 2023 has already passed, sorry! Contact Greg by clicking on the button bellow to be informed of the date of the next session as soon as it's fixed or pre-register for the Trip Enduro Best of Mercantour of Spring 2024!.
Private Trips

 

Groupes
Vous êtes une bande de copains... Contactez Greg pour un trip à la carte.
You're a group of riders... Contact Greg for a private trip.