Stage VTTAE avec E.T. !

[RIDEZ & PROGRESSEZ AVEC NICOLAS VOUILLOZ]
Lorsque 1001sentiers (organisateur des plus beaux stages VTT dans les Alpes-Maritimes) s'associe à Nicolas Vouilloz (10x champion du monde de VTT & champion de France VTTAE Enduro 2019) pour organiser un stage pilotage spécial e-bike, ça donne le Vouilloz E-Training, une pure journée de ride et de perfectionnement technique spécialement dédiée aux VTT à Assistance Electrique, sur un parcours tout spécialement conçu pour l'occasion qui va vous régaler !
E-Bike course with E.T. !


[RIDE & TRAIN WITH NICOLAS VOUILLOZ]
When 1001sentiers (organiser of the greatest MTB adventures in the Maritime Alps) make a partnership with Nicolas Vouilloz (10 times MTB World Champion & French e-MTB enduro champion 2019) in order to organise a specific e-MTB course, it gives the Vouilloz E-Training, an insane day of riding and training dedicated to e-bikers, on a wonderful route designed especially for this day and for your happiness !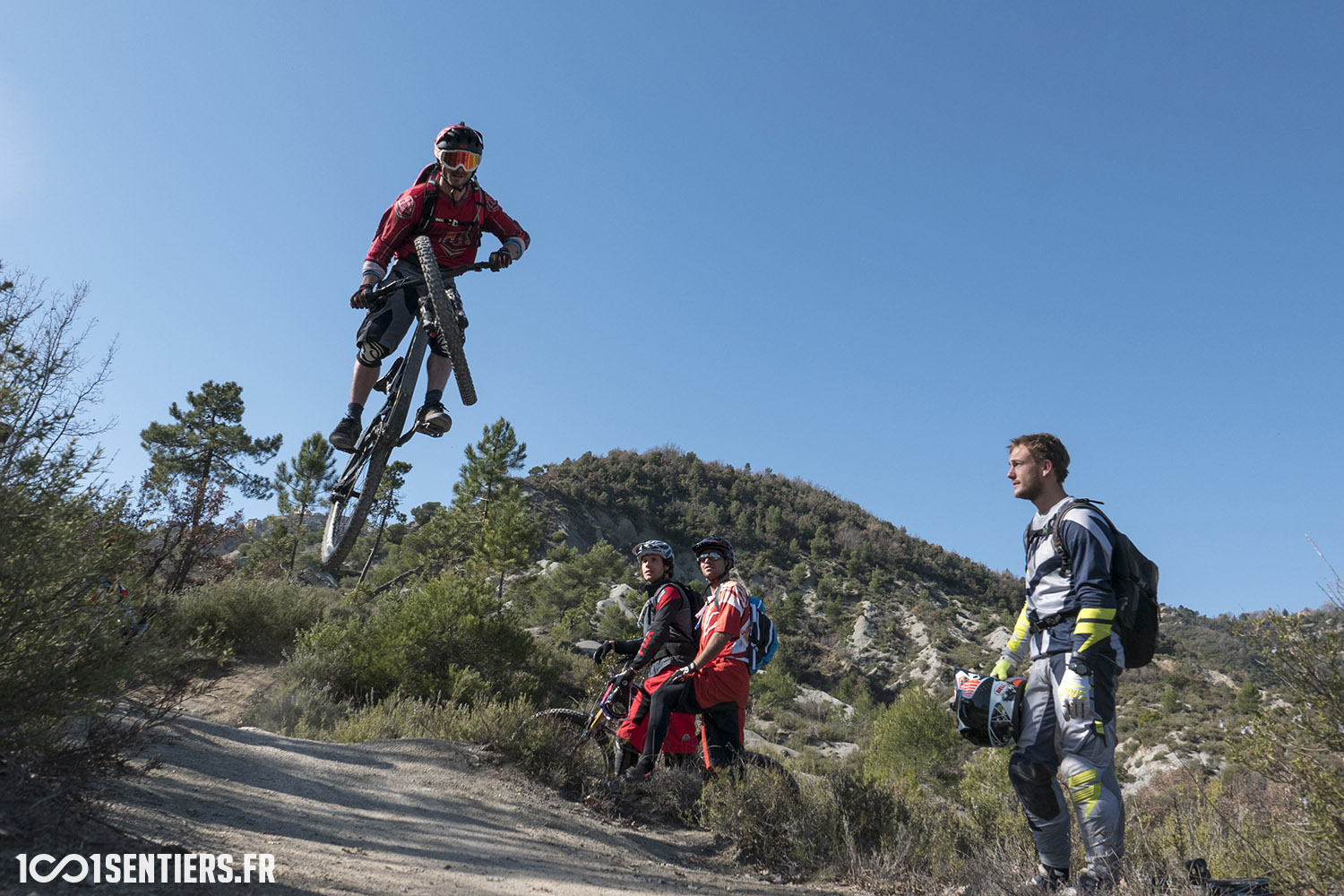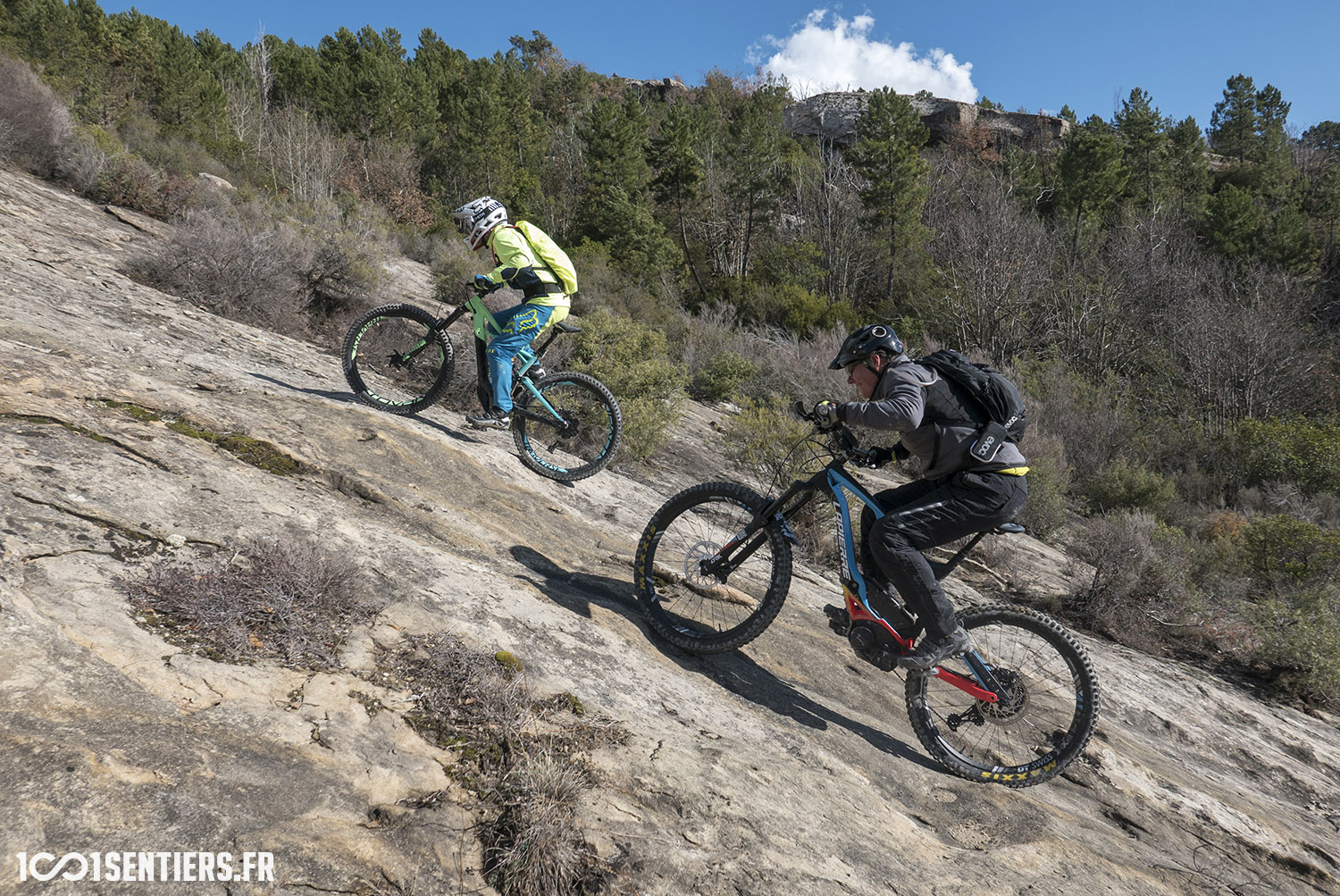 Vouilloz E-Training 2020
• Date : Samedi 24 octobre 2020 (Saturday October 24, 2020)
• Spot : Valberg
• Programme (FR) : Stage/Ride exclusivement réservé aux pratiquants eMTB, sur un superbe parcours spécialement étudié pour les e-bikes, belle rando ponctuée de nombreux ateliers pilotage pour vous perfectionner et exploiter au mieux votre e-bike, avec les conseils experts du décuple champion du monde DH et champion de France VTTAE Nicolas Vouilloz et de Greg Germain, guide VTT depuis 12 ans.
• Program (ENG) : E-bike specific ride & course. Superb route especially designed for e-bikes specificities and happiness, nice riding punctuated by many skills workshops to increase your riding skills and use at its best your eMTB, with tons of good tips delivered by 10 times DH world champion and French eMTB champion Nicolas Vouilloz & Greg Germain, MTB guide since 12 years.
• Inscription (sign-up) : remplir formulaire i-dessous (fill the form bellow)

INFO
• Coachs : Nicolas Vouilloz (10x champion du monde & Champion de France eMTB enduro), Greg Germain (1001sentiers)
• Inscription (sign-up) : ci-dessous (bellow)
• Infos pratiques & paiement (practical informations & payment) : communiqué par email aux participants (sent by email to participants)
• Covid-19 : Les rides 1001sentiers sont organisés dans le respect des précautions sanitaires (détails dans la sidebar) - The tours 1001sentiers are organized in accordance with health precautions (details in the sidebar) 
Inscription | Sign-up
Remplissez le formulaire ci-dessous. Vous recevrez les informations par email.
Fill the form bellow. You will receive informations by email.