Stage VTTAE avec E.T. !

[RIDEZ & PROGRESSEZ AVEC NICOLAS VOUILLOZ]
Lorsque 1001sentiers (organisateur des plus beaux stages VTT dans les Alpes-Maritimes) s'associe à Nicolas Vouilloz (10x champion du monde de VTT & champion de France VTTAE Enduro 2019) pour organiser un stage pilotage spécial e-bike, ça donne le Vouilloz E-Training, une pure journée de ride et de perfectionnement technique spécialement dédiée aux VTT à Assistance Electrique, sur un parcours tout spécialement conçu pour l'occasion qui va vous régaler !
E-Bike course with E.T. !


[RIDE & TRAIN WITH NICOLAS VOUILLOZ]
When 1001sentiers (organiser of the greatest MTB adventures in the Maritime Alps) make a partnership with Nicolas Vouilloz (10 times MTB World Champion & French e-MTB enduro champion 2019) in order to organise a specific e-MTB course, it gives the Vouilloz E-Training, an insane day of riding and training dedicated to e-bikers, on a wonderful route designed especially for this day and for your happiness !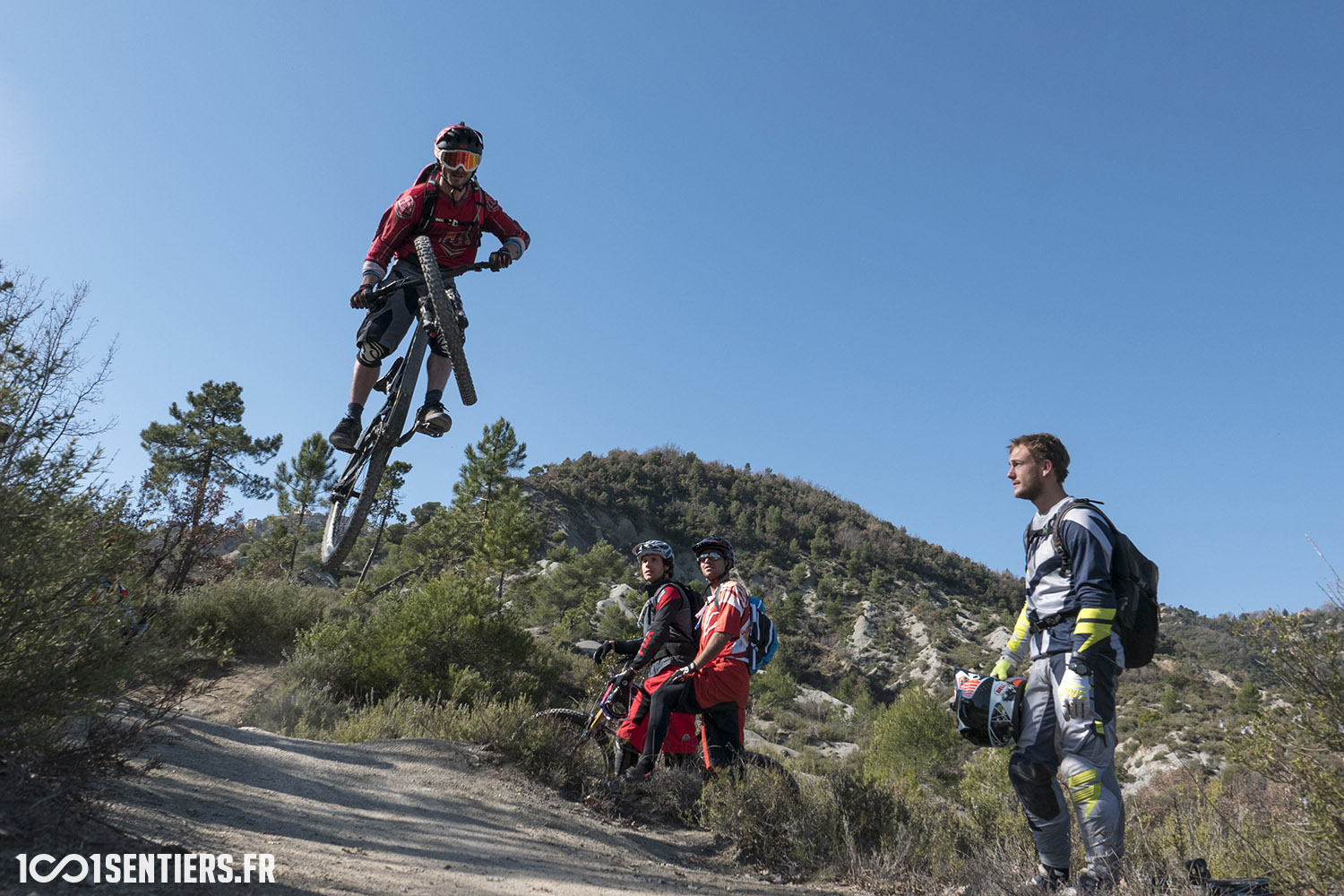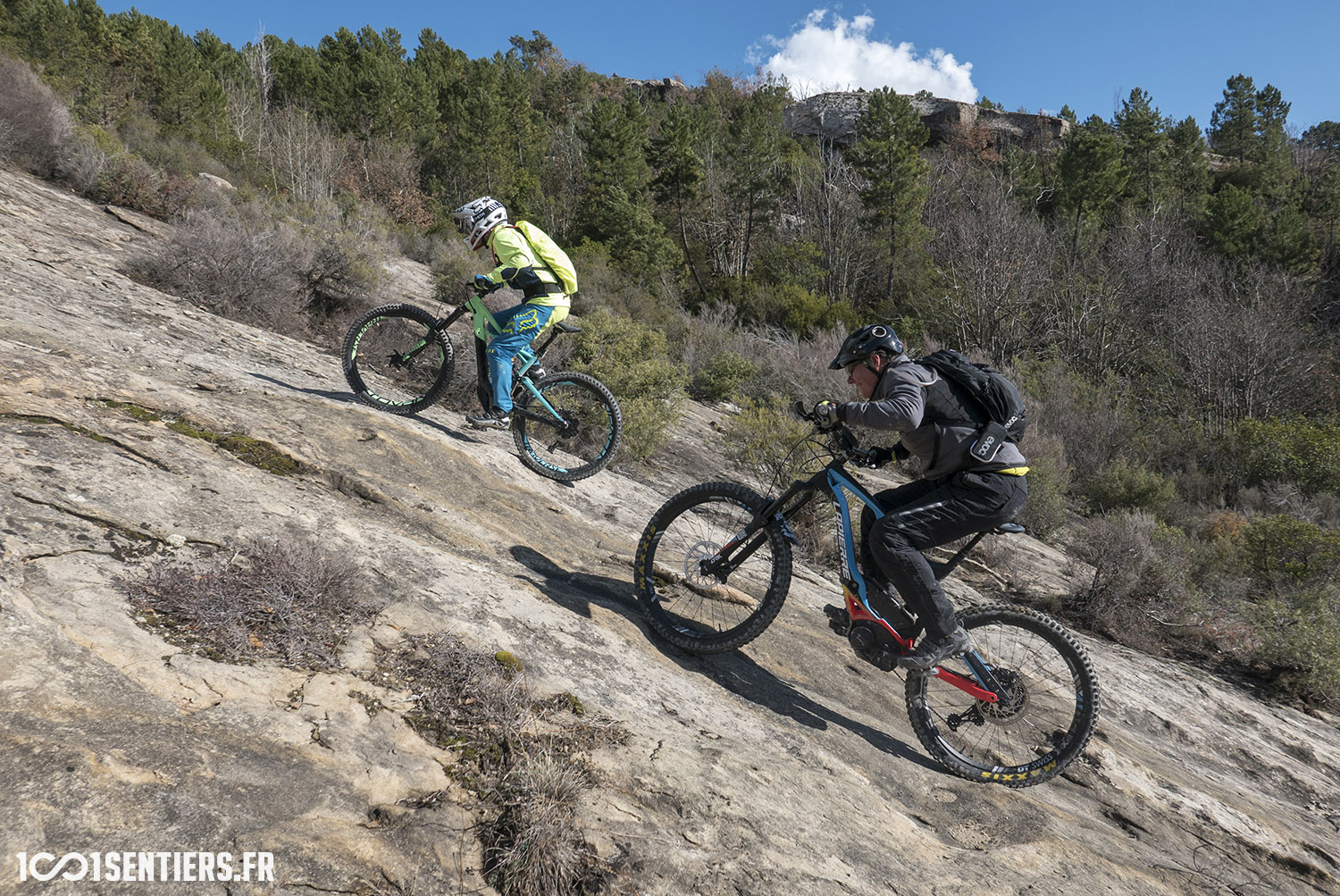 Vouilloz E-Training 2020
• Date : Samedi 24 octobre 2020 (Saturday October 24, 2020)
• Spot : Annoncé prochainement (announced later)
• Programme (FR) : Rando/Stage exclusivement réservé aux pratiquants eMTB, sur un superbe parcours spécialement étudié pour les e-bikes, belle rando ponctuée d'ateliers pilotage pour vous perfectionner et exploiter au mieux votre e-bike. Animé et encadré par Nicolas Vouilloz & Greg Germain.
• Program (ENG) : E-bike specific ride & course. Superb route especially selected for e-bikes specificities and happiness, nice riding punctuated by skills workshops to increase your riding skills and use at its best your eMTB. Guided by Nicolas Vouilloz & Greg Germain.
• Inscription (sign-up) : remplir formulaire i-dessous (fill the form bellow)

INFO
• Coachs : Nicolas Vouilloz (10x champion du monde & Champion de France eMTB enduro), Greg Germain (1001sentiers)
• Inscription (sign-up) : ci-dessous (bellow)
• Infos pratiques & paiement (practical informations & payment) : communiqué par email aux participants (sent by email to participants)
• Covid-19 : Les rides 1001sentiers sont organisés dans le respect des précautions sanitaires (détails dans la sidebar) - The tours 1001sentiers are organized in accordance with health precautions (details in the sidebar) 
Inscription | Sign-up
Remplissez le formulaire ci-dessous. Vous recevrez les informations par email.
Fill the form bellow. You will receive informations by email.