Ride/Stage VTTAE avec Nicolas Vouilloz
Lorsque 1001sentiers (organisateur des plus beaux stages VTT dans les Alpes-Maritimes) s'associe à Nicolas Vouilloz (10x champion du monde de VTT, double champion de France VTTAE Enduro & vainqueur des EWS-E 2020) pour organiser un stage/ride spécial eMTB, ça donne le Vouilloz E-Training, une pure journée de ride, de partage et de perfectionnement technique réservée aux vététistes électrisés, sur un parcours  spécial électrique qui va vous surprendre et vous régaler !
eMTB ride/course with Nicolas Vouilloz
When 1001sentiers (organiser of the greatest MTB adventures in the Maritime Alps) associate with Nicolas Vouilloz (10 times MTB World Champion, 2 times French e-MTB enduro champion, EWS-E 2020 winner) to organise a specific eMTB ride/course, it gives the Vouilloz E-Training, an insane day of riding, sharing and training dedicated to e-bikers, on a wonderful route designed especially for eMTB which will provide you some surprises and lot of fun!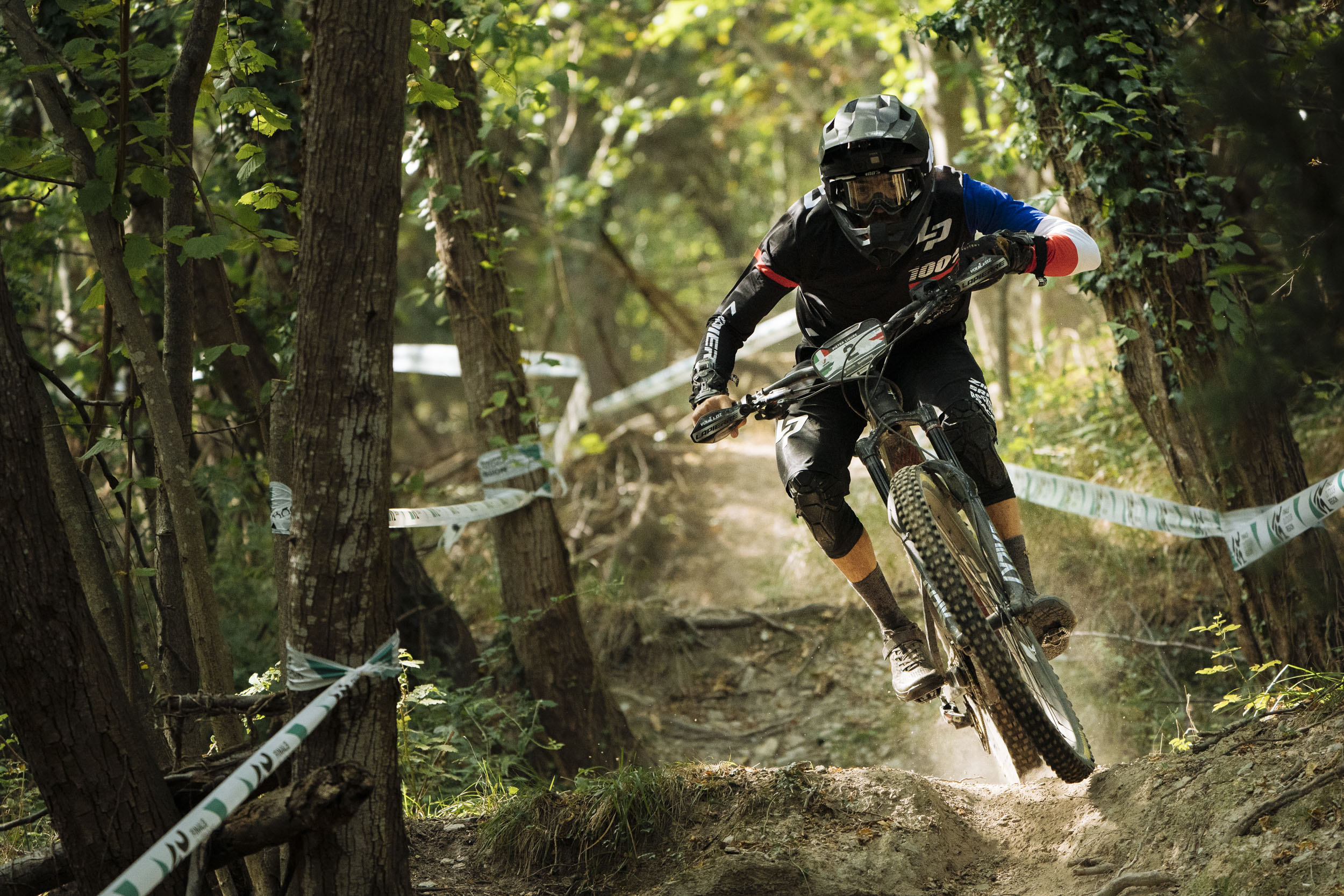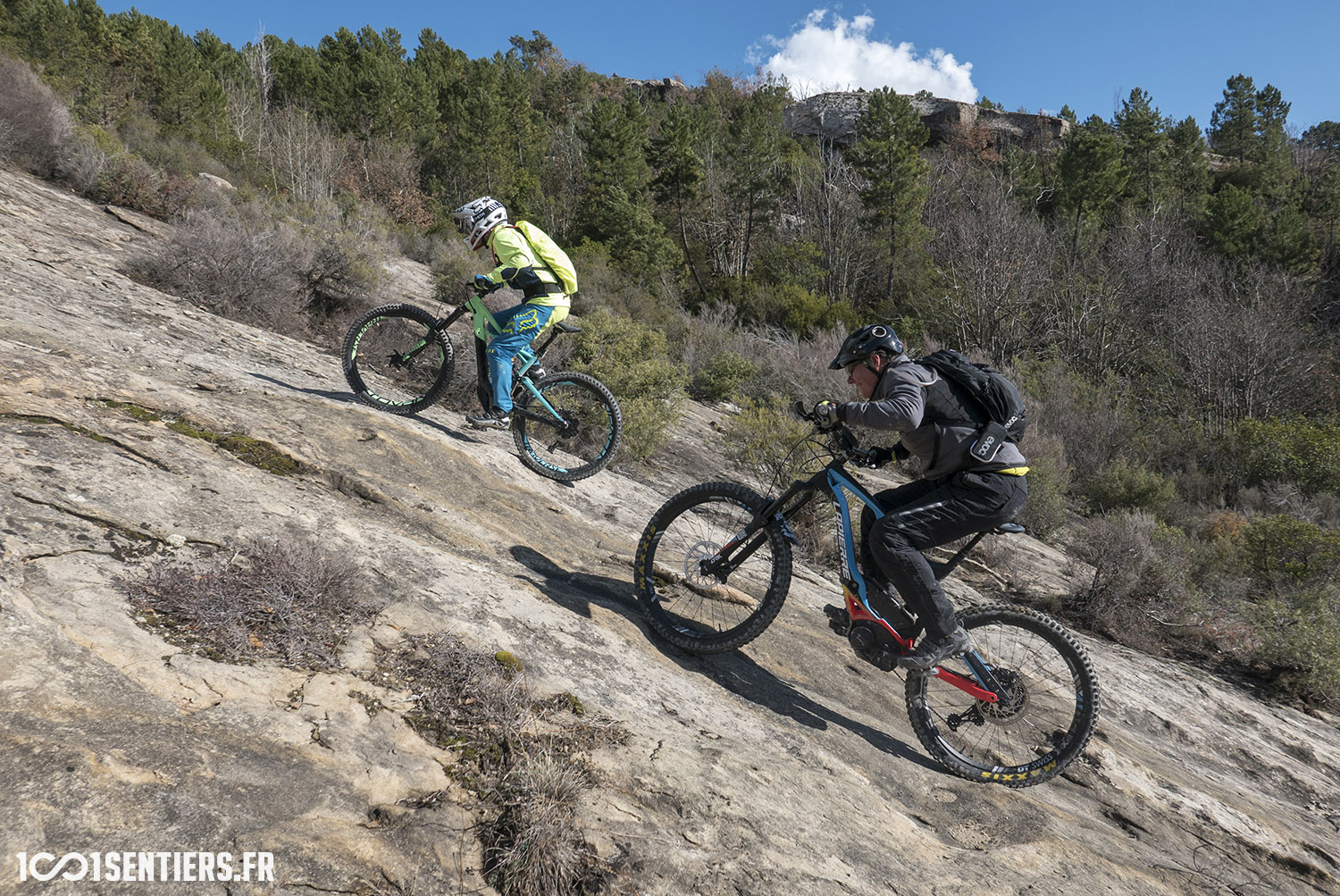 Vouilloz E-Training 2022
Prochaine session avec Nico Vouilloz en 2022 (d'ici-là on peut évidemment prévoir un stage VTTAE à la carte, contactez-moi), date 2022 annoncée à l'automne 2021, mais vous pouvez déjà vous pré-inscrire ci-dessous, vous serez prévenu en avant-première !
Next session with Nico Vouilloz in 2022 (before that we can obviously planed private eMTB courses, contact me), date 2022 released at the autumn 2021, but you can already sign-up bellow, you will be notified first!
• Programme (FR) : Stage/Ride exclusivement réservé aux pratiquants eMTB, sur un superbe parcours spécialement étudié pour les e-bikes, belle rando ponctuée de nombreux ateliers pilotage pour vous perfectionner et exploiter au mieux votre e-bike, avec les conseils experts du décuple champion du monde DH et champion de France VTTAE Nicolas Vouilloz et de Greg Germain, guide VTT depuis 12 ans.
• Program (ENG) : E-bike specific ride & course. Superb route especially designed for e-bikes specificities and happiness, nice riding punctuated by many skills workshops to increase your riding skills and use at its best your eMTB, with tons of good tips delivered by 10 times DH world champion and French eMTB champion Nicolas Vouilloz & Greg Germain, MTB guide since 12 years.
• Inscription (sign-up) : remplir formulaire i-dessous (fill the form bellow)
INFOS
• Coachs : Nicolas Vouilloz (10x champion du monde & Champion de France eMTB enduro), Greg Germain (1001sentiers)
• Inscription (sign-up) : ci-dessous (bellow)
• Infos pratiques & modalités de paiement (practical informations & terms of payment) : communiqué par email aux participants (sent by email to participants)
* Réduction -10% pour les membres du Club 1001 (Discount -10% for members of the Club 1001)
Inscription (Sign-up)
Remplissez le formulaire ci-dessous. Vous recevrez les informations par email.
Fill the form bellow. You will receive informations by email.
Les informations recueillies sur ce formulaire sont exclusivement réservées au fonctionnement interne de 1001sentiers et à la communication entre 1001sentiers et vous. 1001sentiers s'engage à garder strictement secrètes vos informations personnelles et à ne les communiquer à aucun tiers. En remplissant ce formulaire, vous autorisez 1001sentiers à vous contacter par email et à vous ajouter à sa newsletter. Conformément aux lois « Informatique & Liberté » et « RGPD », vous pouvez exercer vos droits d'accès aux données, de rectification ou d'opposition en nous contactant par email.
The informations collected on this form are exclusively used for the internal functioning of 1001sentiers and for the communication between 1001sentiers and you. 1001sentiers certifies to keep secret your personal informations and not to share them with anyone. By filling this form, you agree 1001sentiers to send you emails and to add you to its newsletter. In accordance with the laws "Informatique & Liberté" and "RGPD", you can exercise your rights of access to data, rectification or opposition by contacting us by email.