Rien de tel qu'une bonne session VTT en semaine pendant que les autres bossent ! Mais tout seul c'est moins cool, de même si c'est pour toujours faire le même tour à côté de la maison ! Si vous voulez épicer vos sorties en semaine, vous êtes au bon endroit, joignez-vous aux Weekdays Rides #1001... Les plus beaux spots azuréens, des nouveaux parcours et thématiques spéciales à chaque session, un peu de coaching en passant pour vous faire progresser, un guide passionné, du dépaysement, beaucoup de fun et des bons moments !
  Nothing like a good mountain bike ride during the week while others are at the office! But alone is less fun, even when you always do the same tour next to your house! If you want to spice up your weeks tours, you're at the right place, join the Weekdays Rides #1001... The best spots of the Riviera, new destinations and special themes at each session, some coaching by the same time to make you progress, a passionate guide, great sceneries, and lot of fun and good times!
Marre de rouler seul en semaine? On vous régale toute l'année!
Getting bored of riding alone during the week? We've cooked an exciting program for you!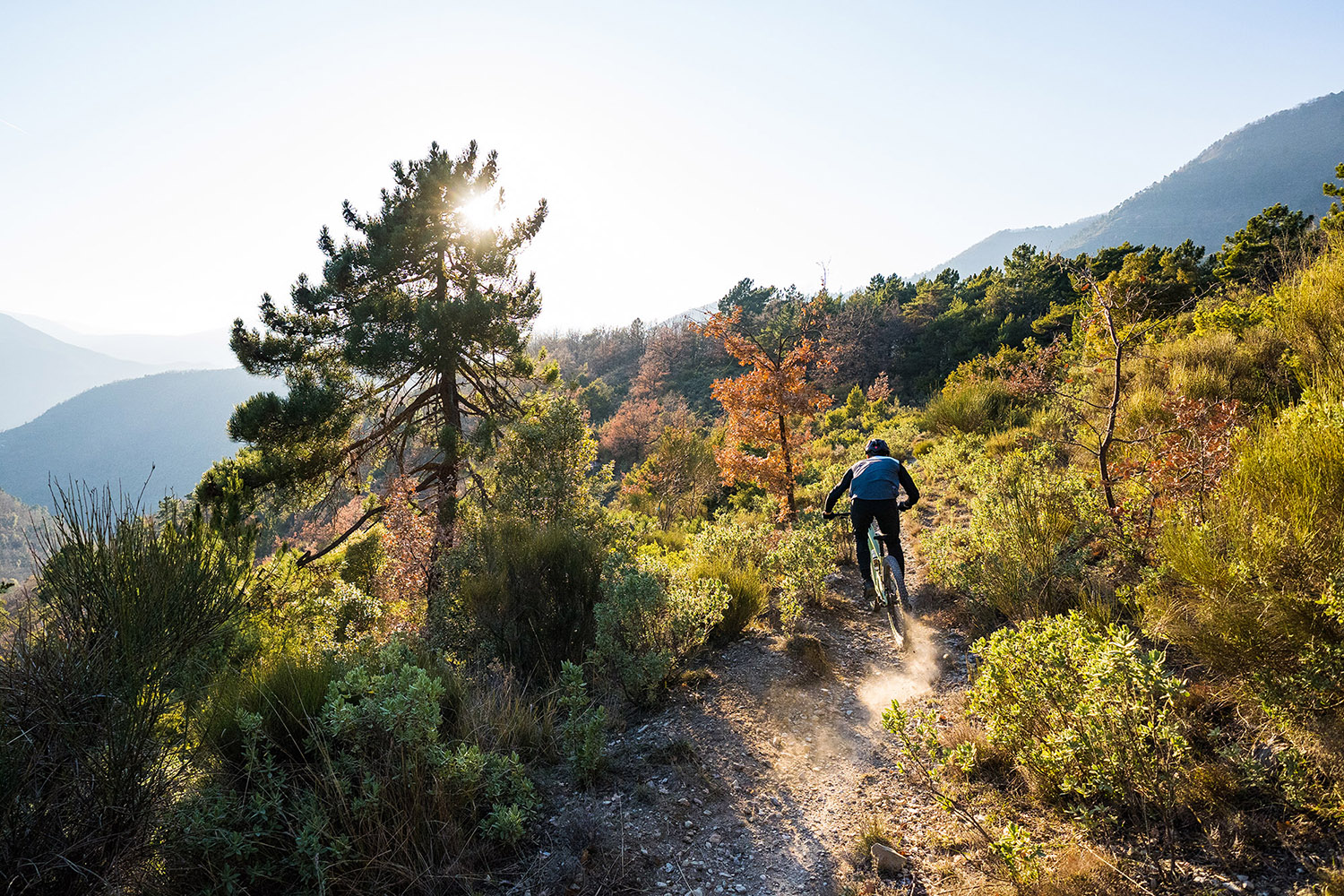 21 SEPT. 2023
Equinoxe Ride
ORGIE DE SENTIERS SOSPELLOIS
Trails Orgy around Sospel

Rando All-Mountain/Enduro
Ride All-Mountain/Enduro
• Spot : Sospel
• Timing : 9h-16h
• 45 km - 1500 m+/-
• Tarif : 75€