En solo ou à plusieurs, pour se régaler et/ou progresser, à la journée ou sur plusieurs jours… Greg Germain est à votre disposition toute l'année pour vous organiser des stages/rides/trips/navettes à la carte, sur les plus beaux spots des Alpes-Maritimes et de la Côte d'Azur, rien que pour vous ou votre groupe. Plein de possibilités quels que soient votre profil/niveau/demande, on se plie en 1001 pour vous concocter une session sur-mesure mémorable...
  Alone or with friends, for fun or to improve your skills, daily or multi-days… Greg Germain is at your disposal all year long to organize customized rides/coaching/trips/shuttles, just for you or your group, on the greatest spots of the Maritime Alps, Mercantour range and French Riviera. Many possibilities what ever your style/level/demand, we do our best to cook a memorable session...
Encadrement VTT sur-mesure sur les sentiers des Alpes-Maritimes
Custom MTB Guiding on the Maritime Alps' trails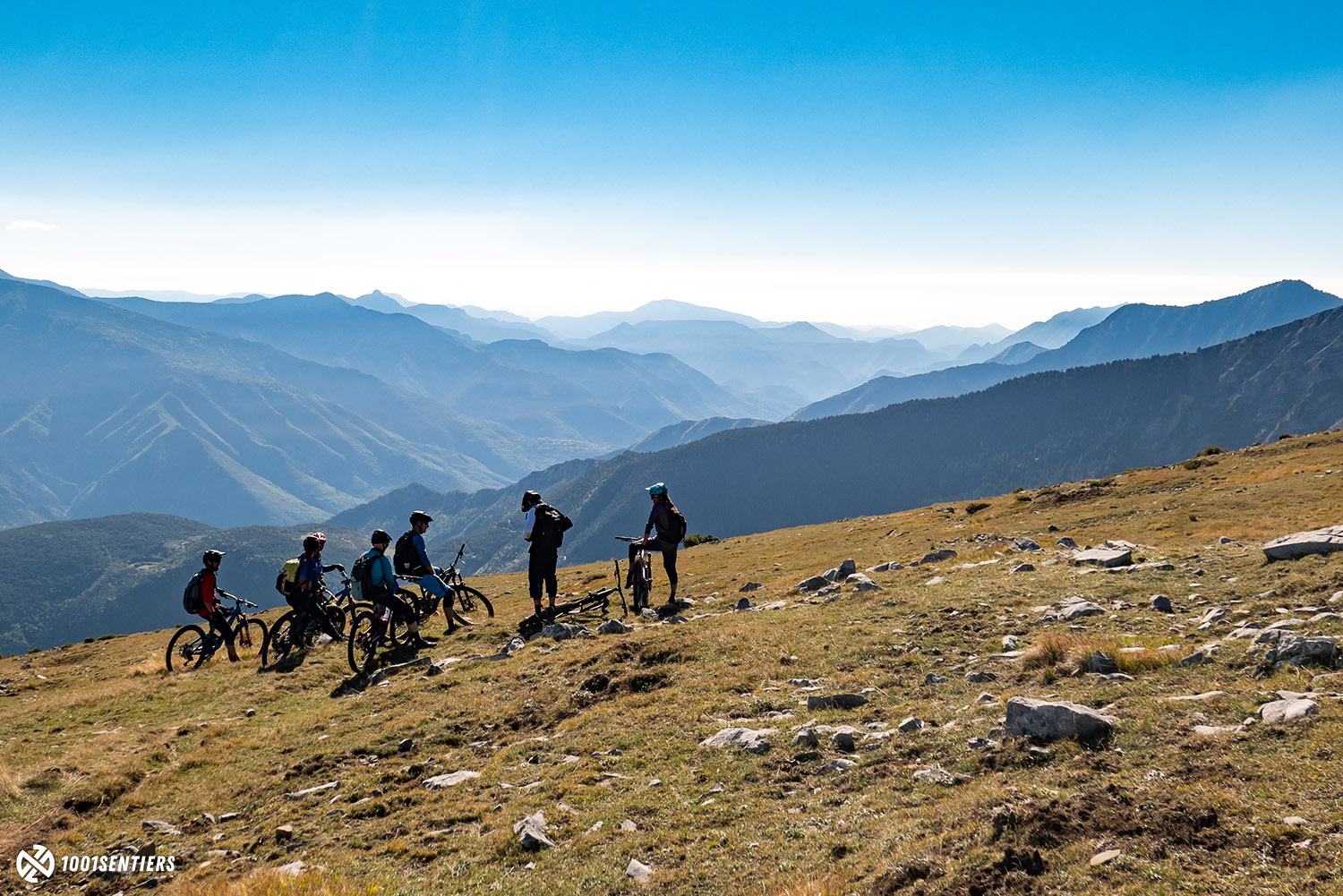 TRIPS / SÉJOURS
Aventures sur plusieurs jours
Multi-days Adventures
ENDURO ALL-MOUNTAIN EMTB
NAVETTES / SHUTTLES
Sessions Enduro avec Navettes
Enduro Rides with Shuttles
ALPES-MARITIMES
COACHING
Stages Pilotage
Skills Workshops
TOUS NIVEAUX
RIDES DÉCOUVERTE
Excursions à la journée
Exploring Adventures
ENDURO ALL-MOUNTAIN EMTB
Ca commence par un formulaire...
Let's start with a form...