Ride & Perfectionnement technique
Pour vous faire progresser et vous permettre de prendre encore plus de plaisir sur les chemins, 1001sentiers organise des stages pilotage à la demi-journée sur les spots les plus adaptés des Alpes-Maritimes. 4h de ride, d'ateliers pilotage, de conseils techniques personnalisés et de beaux singles !
Riding & Skills workshops
In order to make you a better skilled rider and have more fun on the trails, 1001sentiers is organizing half-days MTB courses on the best spots of the Maritime Alps. 4 hours of riding, workshops, personalized technical tips and great trails!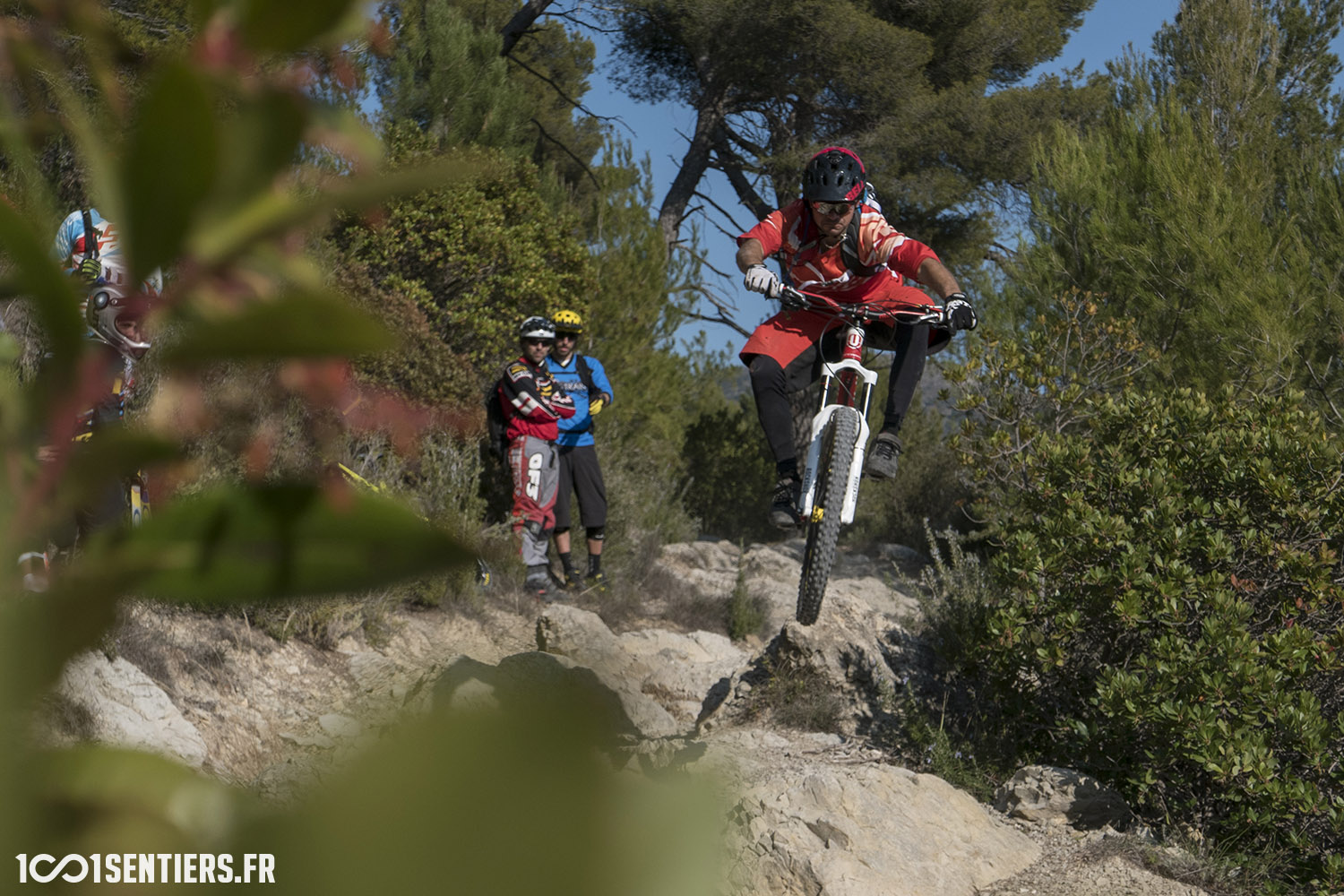 A la carte
Stages à la carte, solo ou groupes, autres dates, autres spots...
Private courses, individual or groups, other dates, other spots...
→ Contact Greg


INFO
• Inscription (sign-up) : ci-dessous (bellow)
• Infos pratiques & paiement (practical informations & payment) : communiqué par email aux participants (sent by email to participants)
Inscription | Sign-up
Remplissez le formulaire ci-dessous. Vous recevrez les informations par email.
Fill the form bellow. You will receive informations by email.