4 jours de purs plaisirs
Chaque année on l'attend avec impatience, et chaque année c'est encore meilleur : l'édition 2017 de notre Trip Enduro Mercantour XXL a eu lieu du 20 au 23 juillet. 4 jours de pur ride entre les Alpes et la mer, 4 jours à déguster une sélection inédite des meilleurs singles du Val d'Allos et des Alpes-Maritimes, 4 jours à prendre du bon temps sur le bike et à côté, car comme toutes les Aventures 1001sentiers, ce trip c'est non seulement du ride cinq étoiles, mais aussi des paysages à couper le souffle, une variété de chemins unique au monde, la bonne bouffe locale, la musique à fond dans la navette, des petites baignades dans les torrents, et un peu de patrimoine pour cultiver nos convives et partager notre amour du pays. Et voilà ce que ça a donné cette année...
4 days of pure happiness
Each year we are more and more impatient to ride it, and each year it's better and better : the issue 2017 of our Trip Enduro Mercantour XXL happened from July 20 to 23. 4 days or awesome riding from the Alps to the Mediterranean, 4 days shredding a unique selection of our favorite trails through the Val d'Allos and the Maritime Alps, 4 days to take fun on and out the bike since this trip is not only about great biking : as all our Adventures 1001sentiers, it's also full of stunning landscapes, huge variety of terrains unique in the world, tasty local food, good song in the shuttle, fresh river swim at the bottom of trails, and some patrimonial to raise our riders and share with them our love of our country. And it looked like that this year...
Photos © Greg Germain / 1001sentiers.fr
Une aventure qui débute au col d'Allos, dans les Alpes-de-Haute-Provence, à l'extrême Nord-Ouest du massif du Mercantour, et qui se termine sur les rives de la Méditerranée, à Monaco, après 4 jours de ride en montagne.
A trip starting from the col d'Allos, in the Alpes-de-Haute-Provence, north-west of the Mercantour massif, and which ends on the Mediterranean side 4 days of alpine riding later, at Monaco.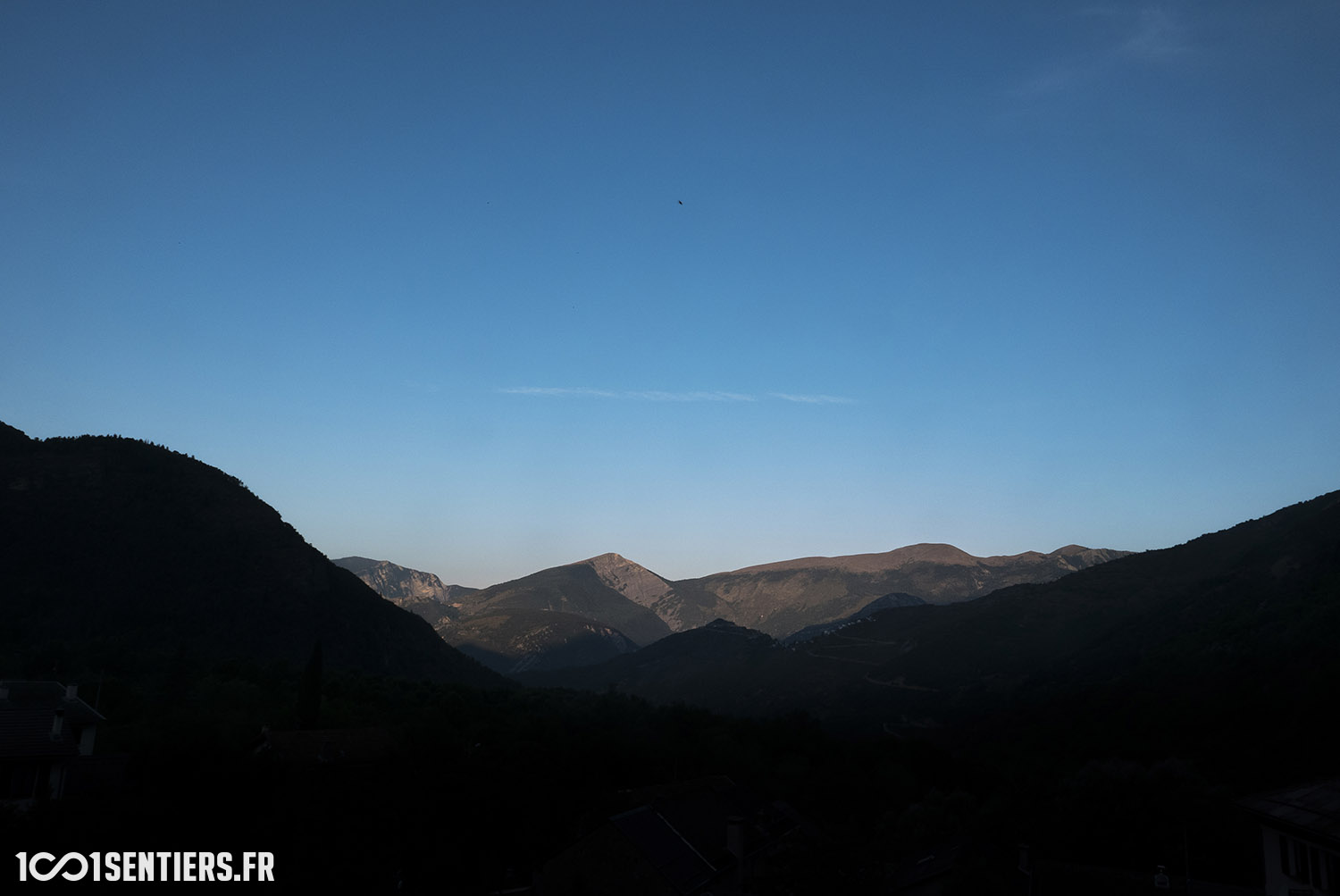 Les ingrédients : des singles alpins magiques, du soleil & des navettes pour faire un max de descentes.
Ingredients: magical alpine trails, sunny weather & shuttles to make more and more descents.
Après le Val d'Allos, on débarque dans les fameuses Alpes-Maritimes, notre terrain de jour paradisiaque pour 3 jours et demi.
After the Val d'Allos, we enter in the one and only Maritime Alps, our amazing playground for 3 days and half.
Du Val d'Allos verdoyant aux pépites EWS des Portes du Mercantour, une première journée éclectique.
From the green Val d'Allos to the EWS jewels of the Portes du Mercantour, Day one was eclectic.
Au menu du jour 2 : les vallées du Cians et de la Tinée, des sentiers verts et rouges, et nos riders qui se prennent au jeu.
For Day 2: Cians and Tinée valleys, green and red trails, and our guests who can't resist to shred them.
Jour 3 : on prend de la hauteur et on s'immerge dans les plus belles et plus hautes montagnes du 06, dans le Valdeblore et la vallée de la Vésubie.
Day 3: we go higher in altitude and visit the most wonderful mountains of the Maritime Alps, in the Valdeblore and Vésubie valleys.
Et finalement, après avoir dégusté les sentiers de la Bévéra et des Collines niçoises, le trip se termine sur la mer le 4ème jour.
And finally, after having tasted the Bévéra's and Nice backcountry's trails, the trip reaches the sea on Day 4.
La fine équipe.      The great crew.      #brigadedukiff
Outre les sentiers d'exception, les décors grandioses et le plaisir du ride, les aventures 1001sentiers c'est aussi de l'épicurisme : profiter des bons moments et bien manger ! Spécialités locales, préparations maison, tables avec vue panoramique et bières fraiches.
Our adventures 1001sentiers are not only about exceptional trails, stunning decorum and pleasure of riding, it's also about epicurism: enjoy good time and good food! Local specialities, home cooking, lunch with panoramic view and fresh beer.
"Profiter", c'est aussi se baigner dans les rivières à la fin d'un beau single.
"Enjoy", it's also take a bath in the river at the bottom of a good trail.
Bienvenue au paradis !      Welcome to heaven!
Palme des deux plus belles chutes du week-end.
Award of the two nicest crashes of the week-end.
Merci les gars. Vivement la prochaine aventure!
Thanks guys. Looking forward the next trip!