Le grand classique de l'été, constamment revisité et toujours aussi bon
Comme chaque été, 1001sentiers a organisé en juillet son fameux Trip Enduro Mercantour XXL. 4 jours de ride exceptionnel en itinérance, des navettes à gogo, 3 nuitées en montagne, les meilleurs singles des Alpes-Maritimes, un guide et un chauffeur passionnés prêts à se plier en 1001 pour le plaisir des riders, des repas généreux et gourmands à base de produits frais et de spécialités locales, un itinéraire qui traverse le Mercantour de sa frontière Nord-Ouest jusqu'au littoral azuréen, des rivières pour se rafraichir, etc... Sur le papier, les ingrédients ne changent pas d'année en année, mais dans les faits chaque édition est unique, car les sentiers choisis sont constamment différents, de même d'ailleurs que les hébergements, la météo bien sûr, et la petite touche personnelle qu'y apporte chaque participant. L'édition 2020 n'a pas dérogé à la règle et fut une fois de plus un magnifique cru. En voici quelques images représentatives...
The great summer classic, constantly revisited and always so good
Like every summer, 1001sentiers has organized in July its famous Trip Enduro Mercantour XXL. 4 days of amazing point-to-point ride, many shuttles, 3 nights in the mountains, the best single tracks of the Maritime Alps, passionated guide and driver fully dedicated to the riders' pleasure, generous and gourmet meals based on fresh products and local specialties, a route that crosses the Mercantour from its northwest border to the Riviera coast, rivers to refresh, etc... On paper, the ingredients do not change from year to year, but in the facts each edition is unique, always using a different selection of trails, as are the accommodations and the weather of course, and also because each participant brings his personal touch to it. The edition 2020 was no exception to the rule and was once again a magnificent one. Here are some representative images of this adventure...
4 jours à rider les plus beaux sentiers et l'incroyable variété de terrains du 06.
4 days riding the nicest trails and crazy variety of terrains of the Maritime Alps.
Une navette pour multiplier les runs, transporter les bagages et la nourriture, rouler light, avoir de la bonne musique et se reposer un peu.
A shuttle to ride more trails, carry the luggages and food, ride light, get some good music and rest a bit.
Comme toujours chez 1001sentiers, on ne s'est pas contenté de régaler les riders qu'en VTT, on s'est aussi bien fait plaiz' à table !
As always, not only we provided the most tasty biking experience, we also organized great times on the table!
Un trip déconnecté du monde moderne à se gaver de VTT et à profiter des beautés et plaisirs de la montagne.
A trip cut from the modern society have great ride and enjoying the mountains' beauties and pleasures.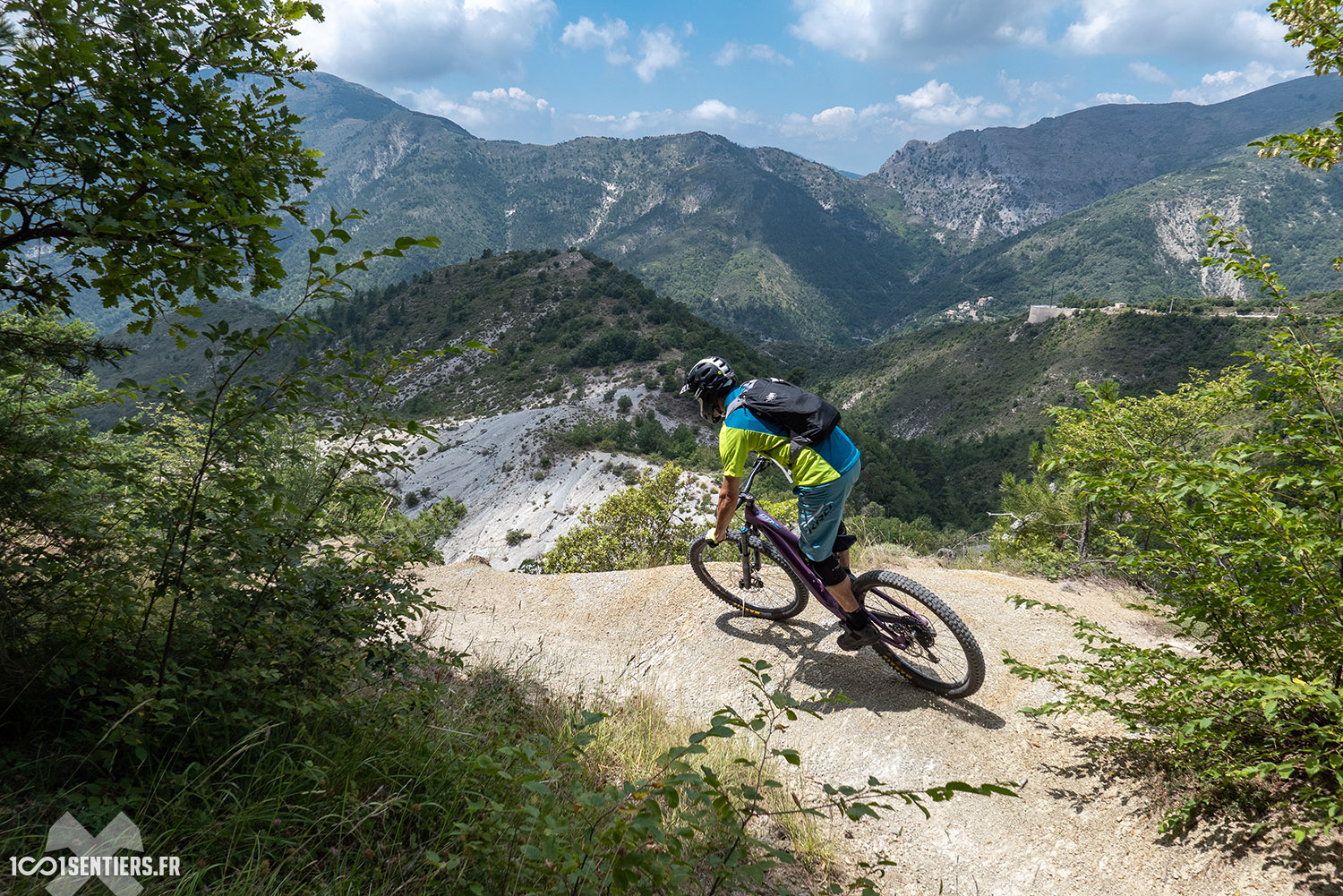 Et on a remis ça pendant 4 jours, à raison d'environ 3000m de D- pour seulement 300m de D+ par jour !
And we repeated during 4 days, with about 3000m of descending for only 300m of climbing each day!
La fine équipe du trip 2020.
The 2020's dream team for this trip.
Merci les gars & Vivement la prochaine aventure.
Thanks guys, Looking forward to the next trip.